SenSAT's plenary session half-way through
April 5, 2018
On March 1, 2018, the follow-up meeting to check on the progress of the tasks of the big Alternating School and Work Program involving more than 200 students in Trentino was held at "M. Buonarroti" High School in Trento
At the end of 2017, FBK and SAT joined forces to create the Alternating School and Work SenSAT project, which involves 280 students from 7 schools in the Trentino area:
"Guglielmo Marconi" Technical High School of Rovereto;
"Tambosi" Technical Commercial High School of Trento;
"M. Buonarroti-Pozzo " Technical High School of Trento;
"G. Prati" Classical Studies High School of Trento;
"M. Curie" High School of Pergine;
"Lorenzo Guetti" High School, Tione di Trento;
"A. Vittoria" Art High School of Trento
Common objective: to design and implement a useful product, an environmental sensor to monitor air quality in mountain lodges.
Each class has a different task, the result of everyone's work will lead to the installation of sensors in 5 SAT mountain lodges.
Also, during the meeting, the LOGO TRADEMARK (authored by Giulia Pasquazzo) was presented, selected from more than 20 proposals produced by the students of the "A. Vittoria" Arts High School of Trento.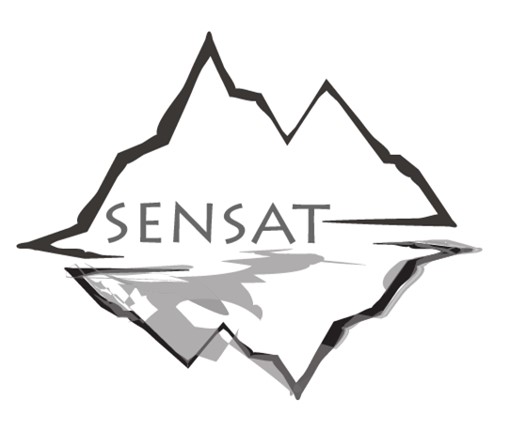 Each working group presented the work done. To do so, the kids used schemes to present the key steps in an intuitive manner. The tasks  were progressively numbered according to the project timeline. Below is an example:
Some students, together with Pierluigi Bellutti, coordinator of the project, will participate in the Trento Smart City Week: the appointment with "SenSat: le nuove generazioni in un Trentino che evolve" is scheduled for Thursday, April 12 at 4.30 pm in Piazza Duomo.
Thanks to SenSAT, the students' passion for technology makes the mountain experience safer: pass the word! ?
---
The SenSAT project won the Call for Proposals for the "Caritro Foundation" for "networking projects between educational institutions and local organizations".
The Research and Innovation Unit for Schools promotes the development of scientific culture and research in students, in a context of non-formal education, complementary to that of the School.
Our strategy is of immersion in the world of research, also intended as a contribution to the training and orientation of young people, interpreting the needs of the School and the professions of the future.
In this context, the FBKjunior program brings together the activities dedicated to young people and the growth of new talent as an integral part of the FBK mission.
---
The author/s